News Feed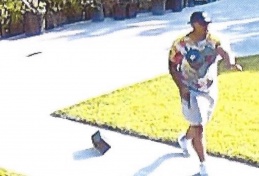 July 19, 2017
A homeowner was robbed on Monday, July 17, 2017, as she approached her front door at her Brentwood Park home. The man, pictured in the photo followed her on to her property, pointed a gun at her and demanded her valuables. The suspect fled on foot as police and local security were not able to apprehend him.
June 29, 2017
As this holiday weekend approaches, please make sure you have secured your home before your travel. This includes making sure no papers or packages will be left at the door and no trash cans from trash day are still in front of your house. Let neighbors know if you'll be gone. For those of us who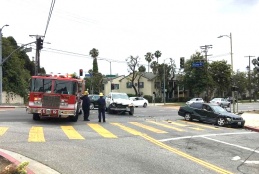 June 21, 2017
For years, the intersection at Bundy and Sunset has been a hazard. BHA is seeking solutions, starting with an adjustment to the signals to create a two second "all stop." Drivers need to beware of the westbound Sunset slope traffic that often runs the red light.
Events Feed
See Something? Say Something!
West LA Police Station
310-444-0702
Routine Police Calls
877-ASK-LAPD
Emergency/Danger
9-1-1
Report Parking Violations
(818) 374-4823
---