News Feed

August 23, 2019
Next March, Los Angeles will be making a number of improvements to our voting system that makes it straightforward and more convenient to vote. You will be able to vote at any one of many new polling centers across the County, including some of your traditional polling places. For more info, click on headline.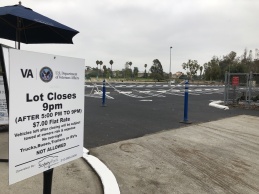 August 23, 2019
There was a meeting this week with VA representatives and Brentwood Village Chamber members to sort through the issues with the unannounced opening of the parking lots on Aug 17. The operator, Safety Park, is conducting (for more click the headline above)

August 03, 2019
On January 1, 2020, California will become the first state in the nation to require all newly built homes to be solar-powered. YES, you read that right! If you are planning on building a home, it will be required to have solar panels to generate power for your home. You will still be attached to "the grid" should there be a malfunction or not enough energy is generated during a certain period. (Click "Solar Required"...