News Feed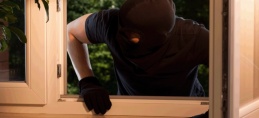 January 11, 2019
There has been some confusion about recent crime rates in Brentwood, as reported by some security companies and on social media. To separate fact from fiction, we met this week with LAPD and found overall, crime in our area has recently been on the decline.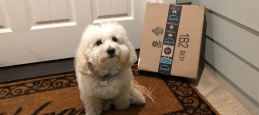 November 28, 2018
With the holiday season there are more packages and thieves who want to take advantage of the ripe pickings. Unless you have a ferocious guard dog at your door, we suggest following these simple tips...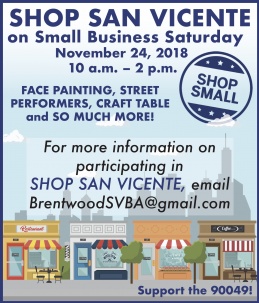 November 20, 2018
Small Business Saturday is an American shopping holiday held on the Saturday after Thanksgiving. It was first observed in 2010. The San Vicente Business Association is working to organizing the inaugural Shop San Vicente this year! SVBA is organizing Shop San Vicente in an effort to support local shops and restaurants that make our Brentwood community strong.
Events Feed
Monday, 7:00pm
The Brentwood Homeowners Association Annual Meeting is the largest gathering of Brentwood homeowners in 90049. Come share a meal with you BHA board, neighbors a...
FOR ANNUAL MEETING
---
Police Telephone Numbers and Links
---